The Chinese Journal of Cancer (CJC), initially named (癌症), created in 1982, is a monthly publication by BioMed Central. The CJC is an open access, peer-reviewed online journal that encompasses basic, clinical, and translational cancer research. The Editorial Board is composed of members from all around the world, who strive to maintain the highest standards of excellence in order to generate a valuable resource for an international readership. The CJC welcomes submissions concerning clinical trials, epidemiology, molecular and cellular biology and genetics.
In 2014, the CJC was accepted into the Science Citation Index Expanded (SCI-E) by Thomson Reuters and as of 2016 it has a current SCI IF of 2.81
The CJC is affiliated with the Chinese Anti-Cancer Association and the US Chinese Anti-Cancer Association. The journal is fully sponsored by Sun Yat-sen University Cancer Center, meaning all author submissions are free.
For more information about the CJC and or its affiliations please click on the following links.
http://cjcjournal.biomedcentral.com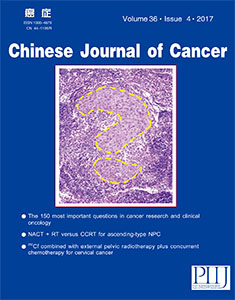 Supervisor
Ministry of Education, P.R. China
Sponsor
Sun Yat-sen University Cancer Center
Editorial Office and Publisher
Sun Yat-sen University Cancer Center
651 Dongfeng East Road
Guangzhou 510060
P.R. China
Tel: +86-20-87343064
Fax: +86-20-87343336
Email: cjc@cjcsysu.cn